Technical information about the MMTS-9 data center
We use the most reliable Russian data centers to host server and network equipment
To date, our main location is MMTS-9 - the largest point of inter-operator exchange of Internet traffic in Russia, which also cooperates with hundreds of telecommunications companies, such as MTS, Megafon, Beeline, TTK, MSK-IX, Orange Business Services
The data center building is equipped with modern engineering infrastructure, uninterruptible power supply, climate control, gas fire extinguishing, telemonitoring and video surveillance systems, all technological premises are connected by structured interfloor connecting cable lines
The building area is more than 40,000 square meters, of which more than 10,000 square meters are occupied by 18 machine rooms
Power
The data center equipment is supplied with power supply of the first category of reliability from five independent supply centers through eight independent inputs via cable lines (CL) - 10 kV with a permitted power consumption of 15300 kW. Electricity is distributed from two distribution transformer substations located in the basement and first floors of the building. The first category of power supply reliability is ensured with the help of 2- and 3-beam ATS (emergency switch on of the reserve) located in the electrical switchboard or technological rooms of the building.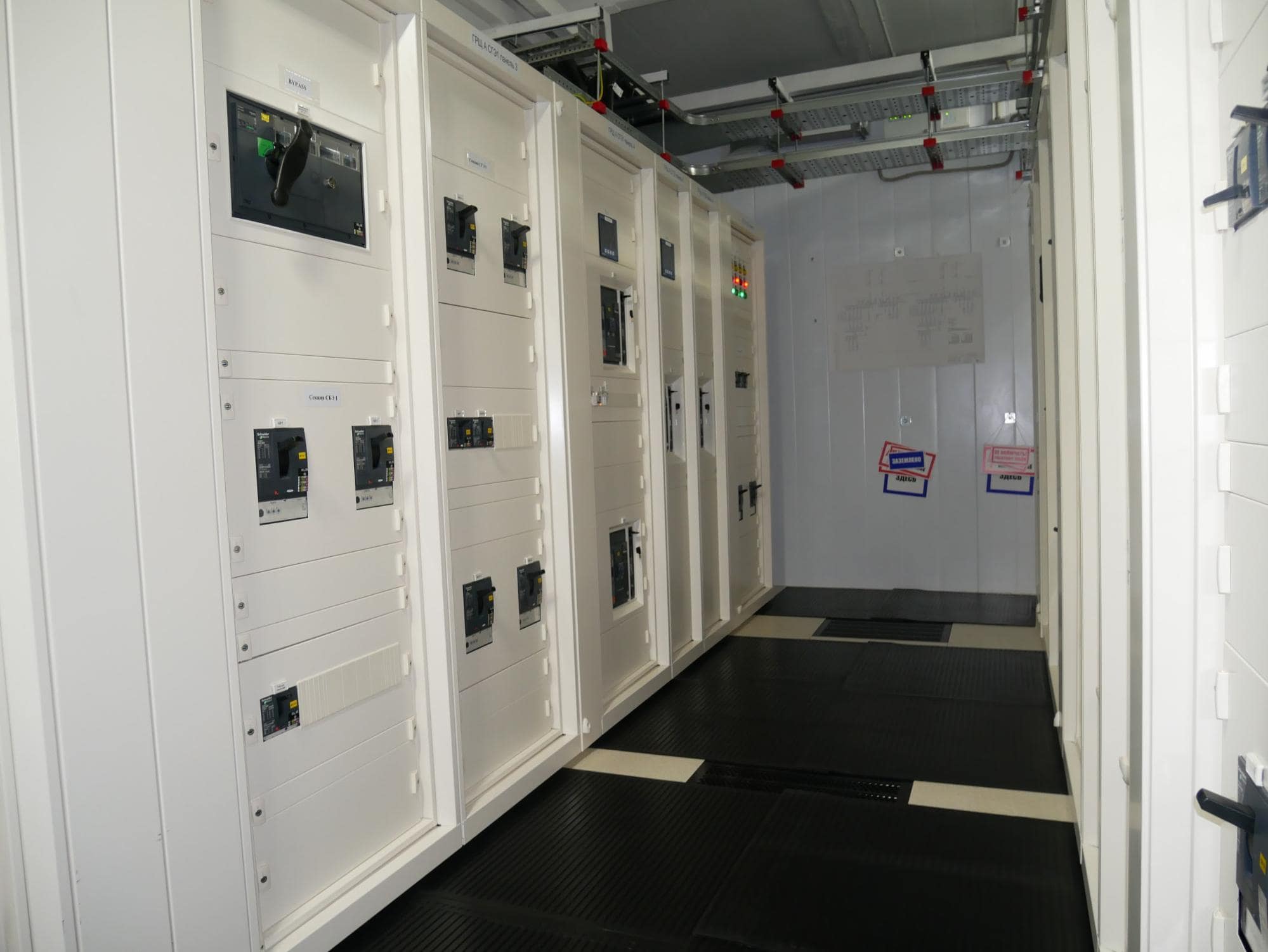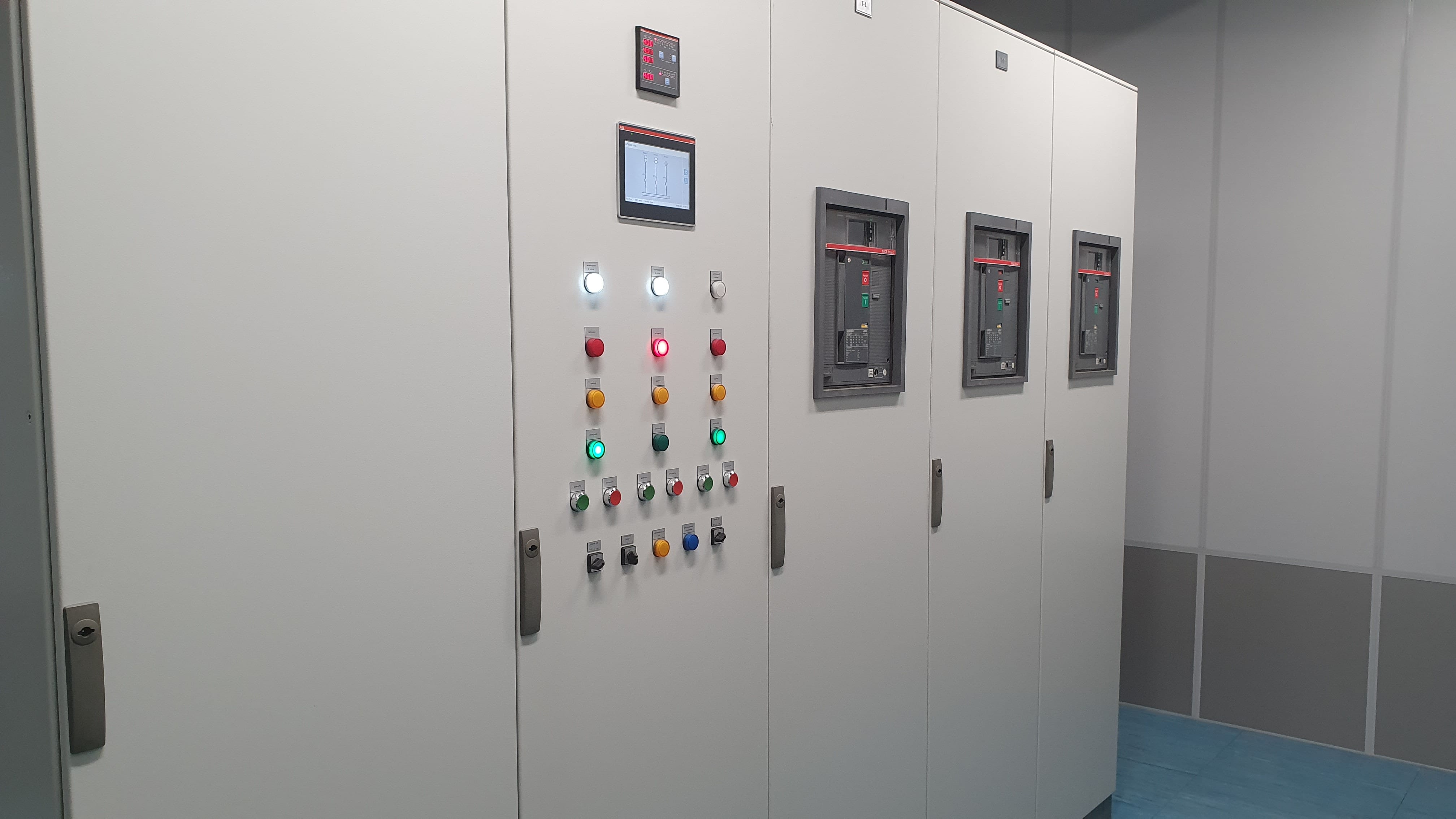 Network infrastructure
The network infrastructure uses several communication channels at the same time, from such suppliers as Rostelecom, Beeline, Megafon, TransTeleCom, and allows you to ensure an uninterrupted network connection of server equipment.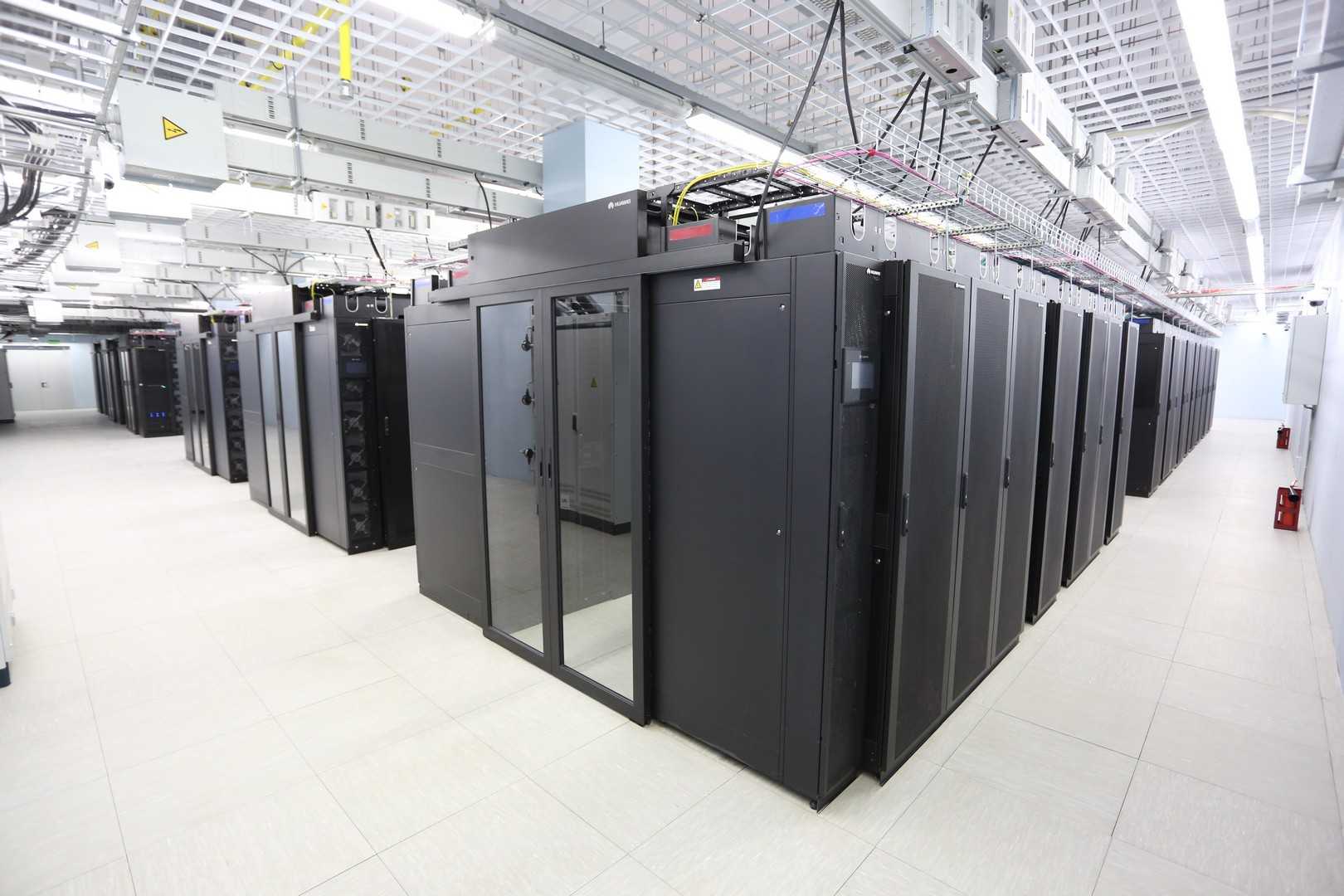 Safety system
The facility is guarded around the clock 365x24x7. At the facility, the security system includes: access, an IP video surveillance system, an intruder alarm system and a control center. The remote monitoring system for all engineering and technical safety systems of the facility operates around the clock. Security is ensured by the security alarm system, which includes more than one hundred network devices and more than fifty access control terminals. Entrances to the building, as well as all rooms with critical equipment, are provided with access terminals using HID standard proxy cards. The remote monitoring system for all engineering and technical safety systems of the facility operates around the clock.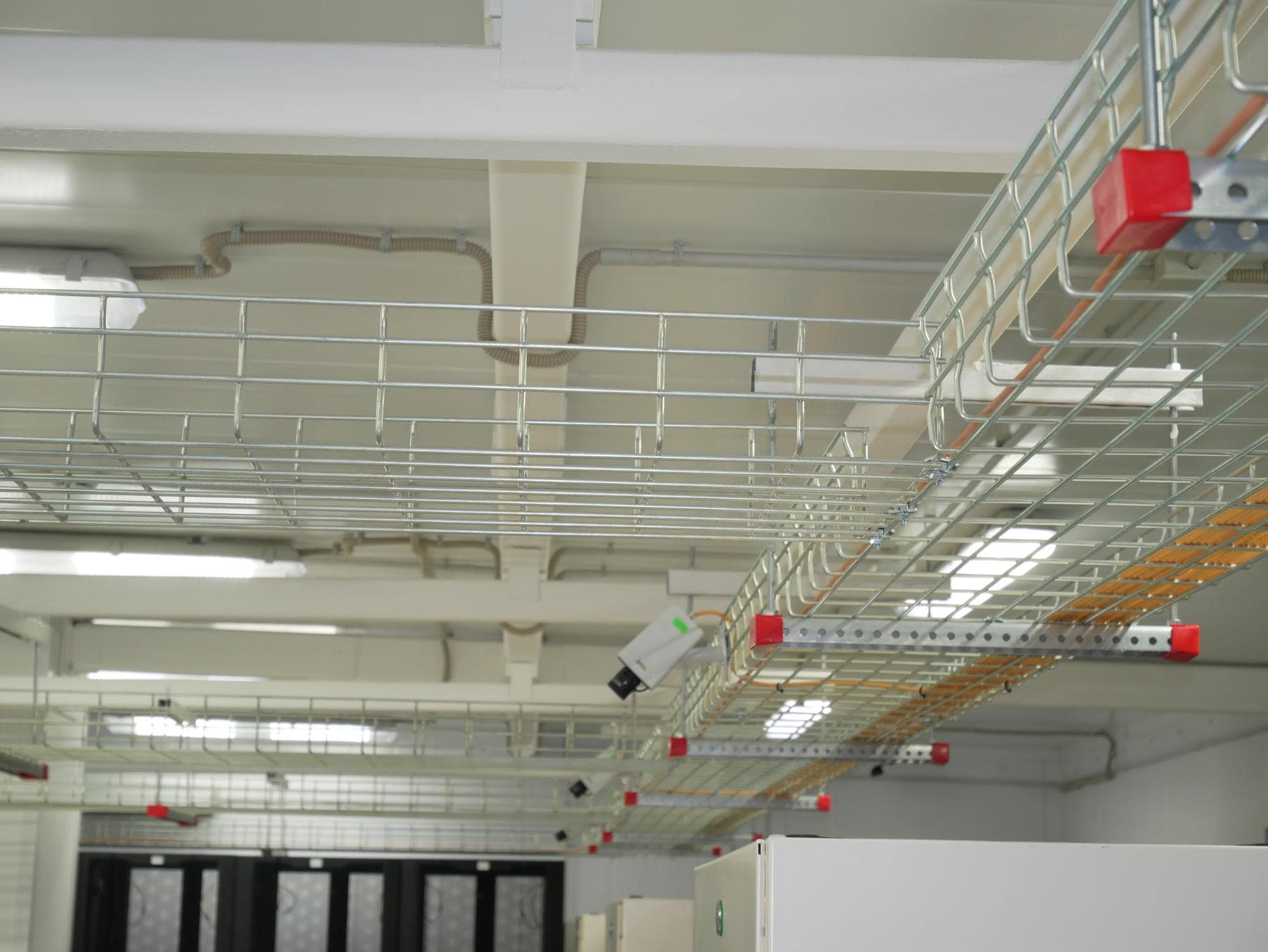 Cooling system
The design capacity of the cooling system is 17 MW. The refrigeration system for maintaining the temperature and humidity regime (TVR) in the machine rooms and office premises was designed and built according to the ring redundancy scheme. Cooling in the halls is carried out by Central air conditioners with a total cooling capacity of 2.4 MW, the rest of the loads are removed by cabinet air conditioners. Round-the-clock automated control of TVR is carried out, both at the level of the hall as a whole, and at the level of individual customer racks.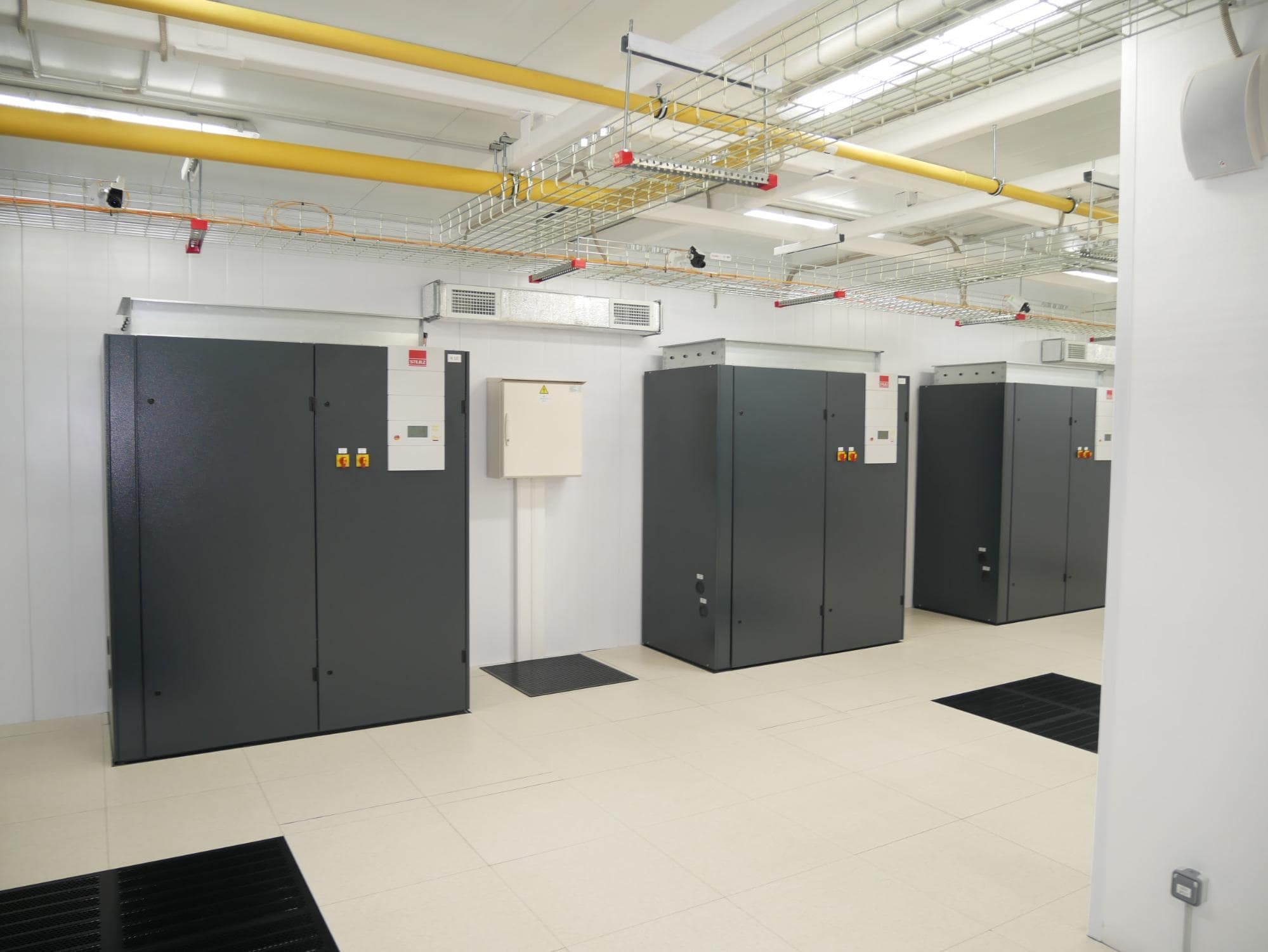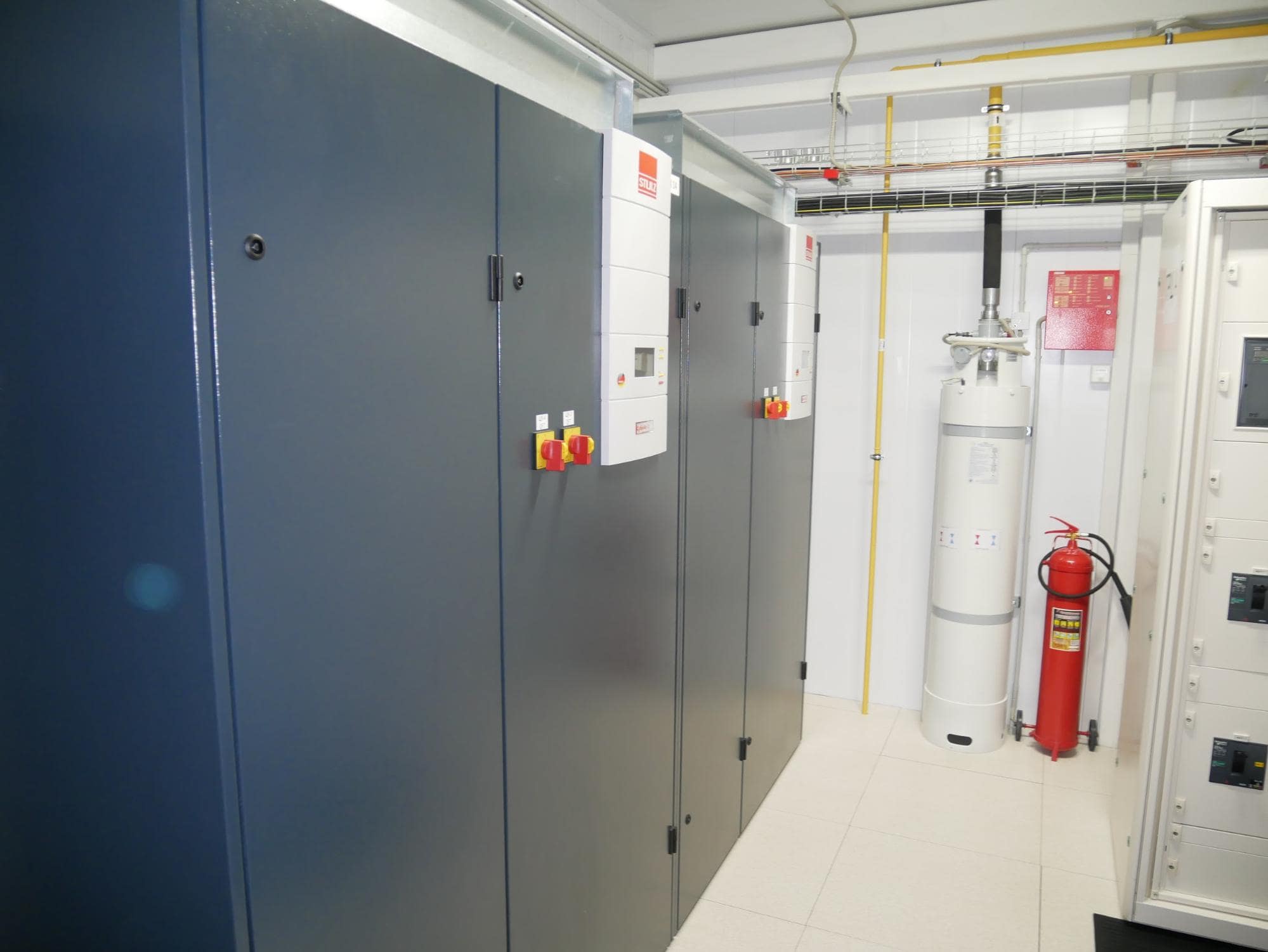 Fire extinguishing system
2 types of fire extinguishing systems are deployed at the facility: modular and centralized. As a fire extinguishing agent, 63 automatic fire extinguishing systems Chladon 227ae and Novec 1230 are used. All premises are equipped with automatic fire alarm installations, warning and evacuation control system, smoke ventilation system and fire-fighting water supply.